CHILLICOTHE, Mo. — Livingston County police are wrapping up an animal abuse investigation.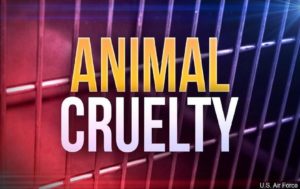 According to Sheriff Steve Cox, officials received reports of a man killing several puppies in early December. The investigation alleges the unnamed man killed 7 puppies after the mother he was dog sitting gave birth to at least 7 dogs in November.
He had reportedly been watching the dog since the summer. He is said to have killed them by placing them in storage bags and in another container around 2 days prior to the report.
A witness reported one puppy still barley alive. That dog later died at a local veterinarian office.
The suspect claimed he did not know it was illegal and did not want to see the puppies starve. Law enforcement is sending an incident report to the prosecuting attorney.