WORTH COUNTY, Mo. – A child died in a Worth County crash Saturday night, and his mother is facing a manslaughter charge.
The crash report from the Missouri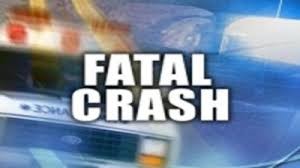 Highway Patrol indicates the crash took place around 8:30 last night, on old Highway 69, a half mile South of Grant City. The report says Sudeana L. Reno , 28, of Grant City, was southbound when she lost control on gravel, went off a curve and overturned. Her six year old son, William Straughn, was ejected, even though he was wearing a restraint. Reno and Straughn were transported to Northwest Medical Center, where Straughn was pronounced by a physician.
After being treated for minor injuries, Reno was transported to the Mount Ayr Iowa Sheriff's Department and held for investigation of felony manslaughter.