PETTIS COUNTY, Mo. – A pre-trial conference scheduled for this afternoon in Pettis County is expected to be cancelled.
A motion to continue was filed Friday in the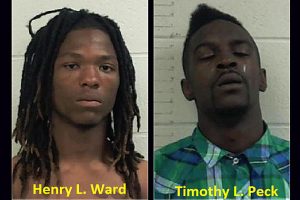 case against Henry L. Ward, 19, of Sedalia. Ward and Timothy L. Peck, 27, were arrested after Wesley Brown, the owner of Gold Buyer in Sedalia, was shot during a robbery in December of 2014.
Ward was indicted for First Degree Robbery, First Degree Assault, Armed Criminal Action, Unlawful use of a Weapon and Felony Receiving Stolen Property.