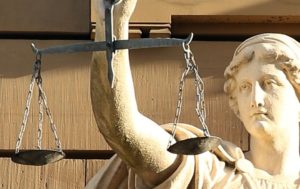 LINNEUS, MO – Court documents out of Linn County indicate a motion to disqualify the county prosecutor from a case has been overruled.
The defense motion, in a case against Rodger Gannan, 46, accuses prosecuting attorney, Shiante McMahon, of "castigating" or "chastising" witnesses regarding their testimony, and "would go after anyone" to help the alleged victim.
That motion was reportedly overruled March 6, finding insufficient evidence that the defendant's due process rights were violated.
The statutory rape case went to trial in January, during which a jury was unable to reach a unanimous verdict. A mistrial was thereafter declared.