RAY COUNTY, Mo. – A Richmond woman accused of trying to entice a minor has a motion hearing scheduled for this morning in Ray County.
Along with defense motions to modify bond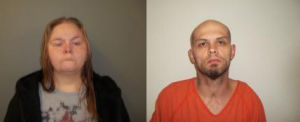 conditions and suppress evidence to be used in the trial, the court will set a trial date for Patricia S. Smith, 36. Smith was charged with enticement or attempted enticement of a child under the age of 14 in January of 2017.
Court document say a parent found a message from Smith, asking her juvenile daughter to have sex with Smith's boyfriend, Danny DeClue, 32, of Richmond, who is a registered sex offender. DeClue is also charged with enticement.
The hearing begins at 9:00 a.m. this morning.