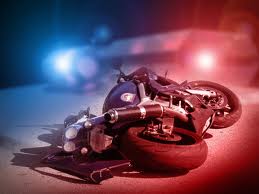 MACON COUNTY, Mo.- A St. Charles resident was taken to the hospital following a motorcycle accident in Macon County around 4:10 a.m.
According to the accident report, 30 year old Luke Rutledge, was eastbound on Hwy 156 about 5 miles east of La Plata, when he his bike ran off the left side of the roadway and overturned.
Rutledge suffered moderate injuries and was transported by Macon County Ambulance to Northeast Regional Medical Center for treatment.