SALINE COUNTY, Mo. — A motorcyclist from Ohio was sent to an area hospital following a crash on I-70 Thursday morning in Saline County.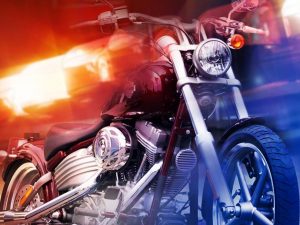 The Missouri Highway Patrol reported investigating the single-vehicle wreck at 8:50 a.m. Thursday on Interstate 70 about 150 feet west of the 82 mile marker.
A motorcycle traveling west on I-70 operated by Ricky L. Halley, 57, of Kingston, Ohio, went off the road and struck median cables before overturning.
The report indicates that despite wearing his safety belt, Halley was ejected from the bike as it rolled over.
Halley received serious injuries in the accident. He was taken by ambulance to University Hospital in Columbia for care.