CLINTON COUNTY, Mo. – A motorcycle rider received minor injuries when he crashed while being pursued in Clinton County early Saturday morning.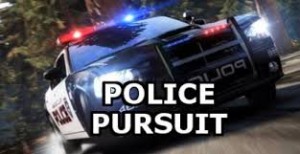 According to the Missouri Highway Patrol, the crash occurred on eastbound Highway 116 at Highway 69, six miles West of Lathrop. Michael D. Johnston, 32, of Lathrop reportedly fled from Plattsburg Police just before 4:30 a.m. this morning. Johnston lost control while slowing to drop off a passenger and overturned.
Johnston was transported by ambulance to Liberty Hospital.