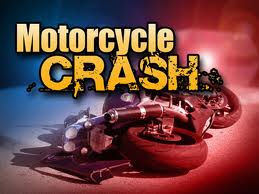 EXCELSIOR SPRINGS, Mo. — A motorcycle driver was hospitalized after an accident in Ray County Thursday night.
According to the Missouri State Highway Patrol, Joshua Pope, 33, of Excelsior Springs was southbound on Highway Y in Ray Count around 10:30 p.m. Pope reportedly traveled off the right side of the road and overturned, ejecting him from the bike.
Pope sustained moderate injuries from the crash and was transported to Liberty Hospital for treatment.