UPDATE: 7:30- Details have been revealed in a motorcycle accident KMZU brought to you during breaking news around 3:30 today.
According to Missouri State Highway Patrol documents, Thomas Owen, 49, of Belton and his passenger Wendy Scronce, 43, of Hickory, North Carolina were northbound on Route E in Saline County at 41 Highway when Owen's Harley Davidson travelled of the right side of the roadway. It then struck a ditch and overturned throwing both occupants from the bike.
Owen and Scornce were transported by EMS to Columbia Hospital for treatment of moderate injuries.
UPDATE: 3:50- The scene of this accident has been cleared and all motorist activities have resumed. Missouri State Highway Patrol has stated this was a one vehicle accident involving just the motorcycle and will release more information once a report is submitted.
KMZU has received reports of an injury accident involving a motorcycle near Marshall.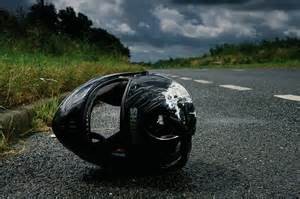 Reportedly a collision involving a minivan and a motorcycle occurred approx. 5 miles east of Marshall at Hwy 41 and Hwy E in Saline County. A Highway Patrol dispatcher has confirmed the accident and stated northbound lanes are temporarily blocked.
One unconfirmed report has indicated a passenger on the motorcycle may have lost her helmet during the accident. There has also been indication there are multiple bikes as well as the minivan still in the roadway there, so if you are in the area or are headed that direction please use extreme caution.
Emergency personnel are responding and will be working the scene until cleared.
We will bring you more information as details are available but again please use extreme caution if you are traveling that way and give law enforcement and EMT's plenty of time and space.