BUCHANAN COUNTY, Mo. — A motorcycle crash on Interstate 29 hurt two riders from St. Louis Sunday afternoon.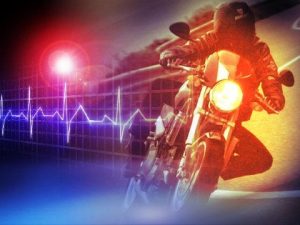 A crash report from the Missouri Highway Patrol indicates that the rollover accident occurred on southbound I-29 at the 48.8 mile marker in St. Joseph at roughly 1:07 p.m. Sunday.
A motorcycle operated by 55-year-old Michael A. Chance was driving south on I-29 when he attempted to pass a vehicle in the passing lane. Chance lost control of the bike and went off the east side of the roadway before overturning into the median.
A passenger on the motorcycle, Anna R. Hermann, 56, was thrown from the vehicle and landed in the median, along with the motorcycle.
Chance received minor injuries in the crash. Hermann was moderately injured when she was ejected from the vehicle. They were both taken by ambulance to Mosaic Life Care in St. Joseph to be treated.