CALLAWAY COUNTY, Mo. – A motorcycle rider and passenger from Holt Summit were injured when they ran into the rear of a vehicle in Callaway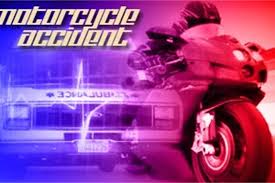 County Saturday, Sept 5, 2015.
According to the Highway Patrol, a vehicle driven by Austin Lange, 16, of Fulton slowed on westbound Highway 94 at County Road 479 and a Harley Davidson motorcycle operated by Timothy Thurman, 55, of Holt Summit struck the rear of the car.
Thurman and his passenger, Tamela Campbell, 57, were ejected and received moderate injuries. They were transported to University Hospital for treatment.