CAMDEN COUNTY, Mo. – A motorcycle accident in Camden County on Thursday, August 6, 2015, seriously injured a Lake Ozark rider.
According to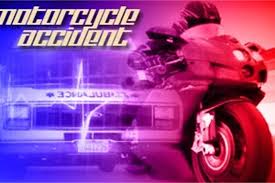 the Highway Patrol, the accident occurred on Velvet Antler Road, approximately 900 feet south of North Highway 7, at about 3:30 p.m. in the afternoon. Apparently  Patrick Callahan, 52, was southbound when his 1999 Harley Davidson traveled off the right side of the roadway and struck a ditch.
Callahan was flown to University Hospital in Columbia for treatment.