UPDATE: 5:15 p.m. April 6, 2021: U.S. Highway 65 at the Waverly bridge has reopened.
WAVERLY, Mo. — A rollover accident is blocking traffic near Waverly on Highway 65.
Highway Patrol said the jaws of life were utilized and the motorist was taken by Life Flight to a hospital around 5 p.m. on Tuesday, April 6.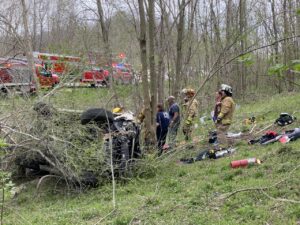 The crash is believed to be caused by "careless and imprudent" driving, according to the patrol. This story will be updated as additional information becomes available.