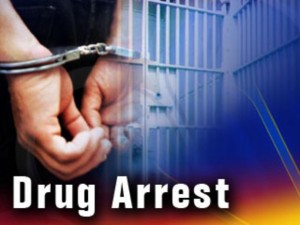 PETTIS COUNTY, Mo. — A Sedalia man has been arrested for allegations of drug possession.
According to the Missouri State Highway Patrol arrest report, 43 year old Barry Keele was arrested at 9:54 last [SAT] night. Barry has been informally charged with felony possession of methamphetamine, possession of drug paraphernalia, and no seat belt. The Pettis County Sheriff Department also had a misdemeanor warrant out for Barry's arrest.
Barry was taken to the Pettis County Jail and to be held for 24 hours.