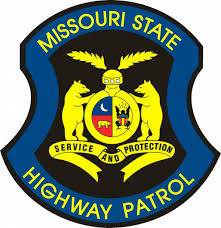 ADAIR COUNTY, Mo. — Troopers with Troop B of the Missouri State Highway Patrol were busy this morning in Adair County.
At 2:15 a.m., officers arrested Krystal Craig, 23, of Kirksville. Craig has been informally charged with felony possession of methamphetamine, unlawful possession of drug paraphernalia, and had LaPlata traffic warrants.
At 2:24, Brennan Robbins, 40, also of Kirksville was arrested for allegations of felony possession of methemphetamine. Other charges include possession of less than 10 grams of marijuana as a prior drug offender, and unlawful possession of drug paraphernalia.
Both suspects were taken to the Adair County Jail on a 24 hour hold. It has not been confirmed that these arrests are related.