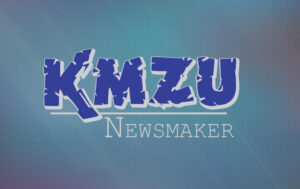 CARROLLTON (KMZU) — The MU Extension's Forage and Livestock Town Hall's educational conversations centered ergot potential and poisoning this week. Before getting into the main event, Pat Guinan the weatherman reviews the past week's temperatures.
Guinan warns drought conditions are becoming an early threat to midwestern state.
To end the forecast, Guinan described the trends we can expect heading into the weekend and how reminds us how to beat the heat.
Craig Roberts, a plant sciences professor at MU, transitioned the town hall from the weather report into the main ergot discussion. First, he described what ergot is for anyone who is not familiar.
As it is subject to appear in grains, ergot's effect on humans is what initially drew in attention.
When it comes to animals Roberts describes symptoms to watch for.
Roberts goes on to describe how ergot can affect cattle, especially in terms of physical appearance.
There are a few solutions on how to handle ergot.