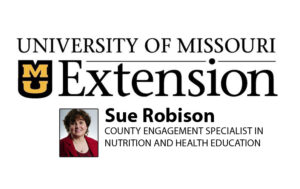 CARROLLTON — For anyone who's been wanting to learn more about food preservation and add new recipes to your collection along the way, the MU Extension in Carroll County is here to help. Starting Wednesday, the extension will begin offering food preservation workshops. County engagement specialist Sue Robison offers a sneak preview of the lessons.
Robison explains that the classes are helpful for people who have sparked a new interest in canning and learning more about where their food comes from.
Robison says that she wants the classes to help curb any misconceptions beginners have about food preservation and canning that are floating online. She lists some of the most common misunderstandings and safety risks.
Lately, many storms have been affecting rural areas, and were strong enough for communities to lose power for days. Robison explains what to do to try to preserve as many goods as possible and what to do once the power is restored.
Flooding has also been plaguing communities within the past few weeks. If somehow floodwater enters your home, Robison says its best to toss any goods that have been underwater.
One common food item Robison receives questions about is meat. She offers her advice on how to tell if you need to throw out the package of if it's still safe to keep.
At the time of the interview Monday, Robison said almost six people were signed up for the jams and jellies class, and the other two were nearly full. She gives more information about signing up for the workshops and tells anyone who's interested to call and sign up now.