WARRENSBURG, Mo. — The University of Missouri Extension will be holding a Food Preservation Party on Saturday, June 18,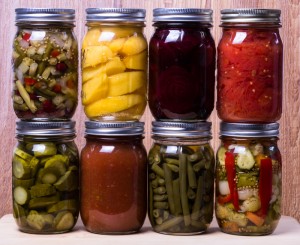 2016 at 8:30 a.m until around 5 p.m. It will be held at the Johnson County Extension Center at 135 W Market St. in Warrensburg.
KMZU's Ashley Johnson recently spoke with Holly Jay, Nutrition and Health Education Specialist for MU Extension about the event.

"Our food preservation party will be an all day class that will help us understand the different aspects of dehydration of food, freezing food, we're also going to do some preservation of some pickles. We'll do water and pressure canning. We'll make some salsa and some jellies," said Holly. "It's just going to be an all day learning a lot of experiences, but we're going to have a lot of fun during the class as well."
If you preregister for the workshop, lunch will be provided. They would like anyone planning on attending to preregister by June 13, 2016. The cost of the class is $80. To register call the University of Missouri Extension Center in Johnson County at 660-747-3193 or email [email protected] for a registration form.
Attendees will not only learn the information, but will also receive guide sheets and other handouts related to each topic. Participants will also draw for items to take home at the end of the class.
"There has been a lot of changes that have been made in food preservation in techniques and recommendations. There has been a lot of food safety testing that has gone on in the last twenty years. It's really important that we make sure that the processes that we're doing and following are the latest recommendations to make sure that the food is healthy and safe for us after it's been prepared."
Holly says there are a lot of previous ways of canning that are no longer recommended. "If you are using wax to seal your jam and jelly jars, that is not a practice that is recommended anymore. Turning jars upside down to seal them is not a recommended practice. Using mayonnaise jars are not recommended practices. There are a lot of things that have changed. We offer the food preservation classes just to help people be aware of those changes and make sure they are using the best practices available."
The MU Extension also offers the free testing of caners. They can be brought in anytime to make sure they are working properly. Other counties will also be holding similar classes. Call the local extension office to find out if your county is holding a class.