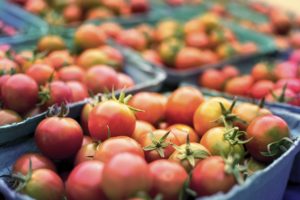 CARROLLTON (KMZU) — It's time to think about getting those plants into the ground as temperatures become consistently warm and the MU Extension's Horticulture department fills with more gardening questions for its weekly town hall.
Rather than warning of a pest that can be harmful to you or your garden, horticulture specialist Tamra Reall asked fellow gardeners to be mindful of bees as the insects begin to show up either alone or in swarms.
Encouraging for a harmonious union between gardeners and bees, Reall offered simple tips to maintain a balance, such as relaxing on pesticides that harm pollinators or deterring carpenter bees from nesting in wood near the home.
Plenty of plants may need to adjust to being outdoors if they have been inside. Meeting host and horticulture specialist Jennifer Schutter gave instructions on how to harden off plants.
Schutter says typically plants bought from greenhouses or nurseries should be hardened off but encourages gardeners to double check.
Of course, it is once again time to start thinking about planting tomatoes. Horticulture specialist Donna Aufdenberg shared her knowledge on how to take proper care of your plants, starting with when to make sure they're hardened off and into the ground.
If there is anything to take away from Aufdenberg's instructions, it's to know how to care for the tomato plants as soon as they are planted.