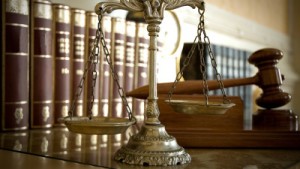 UPDATE: 3:51 p.m.- Today's court proceedings in Livingston County saw a continuance for a Chillicothe man accused of 11 felony counts of incest. The charges in question relate back to two separate dates; February 28, 2013, and June 08, 2015.
Woodworth is next scheduled to appear in a Daviess County court room April 11, 2016, at 1:30 p.m.
CHILLICOTHE, Mo – A Chillicothe man facing eleven felony counts is scheduled for a preliminary hearing March 15, 2016.
Charges against Adam Woodworth, 37, consist of eleven counts of incest with a child under 18 years of age.
Bond for Woodworth is set at $500,000.
The hearing is set for 9 a.m. in Livingston County Circuit Court.