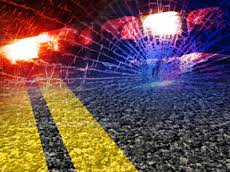 LIBERTY, Mo. — Only one driver was injured from a four-car pile up in Clay County early Thursday morning.
Just as rush hour was getting started around 6:55 a.m., Daniel Niec, 46, of Liberty was southbound on I-35, just north of I-435. Traffic began to slow for congestion, and Niec rear ended a vehicle driven by Sherry Spencer, 51, of Liberty. Ricky Kinser, 44, of Cameron then struck Niec's car, causing him to hit Spencer's vehicle a second time. Spencer was pushed into a vehicle driven by Travis Warner, 48, of Liberty.
Niec was moderately injured during the crash and transported to North Kansas City Hospital for treatment. No other drivers were harmed during the accident.