LINN COUNTY, Mo. — An arrest in Linn County Saturday night left a man with multiple felony allegations, among other preliminary charges.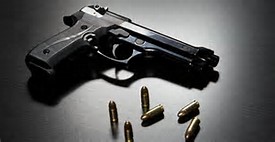 At 10:25 p.m., Brookfield resident Brandon Wood, 41, was accused of felony stealing of a firearm and felony unlawful possession of a firearm, according to a Missouri State Highway Patrol arrest report.
In addition to aforementioned charges, Wood was also preliminarily charged with failure to maintain financial responsibility and no seatbelt. Wood also had a withstanding felony warrant from the California Department of Corrections.
Wood was taken to Macon County Jail and placed on 24-hour hold.