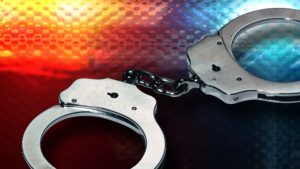 ADAIR COUNTY, MO – An arrest early Tuesday in Adair County involved a Kirksville man wanted for multiple warrants.
The Highway Patrol arrested and took into custody Kenneth J. Thomas, 25, for dangerous drugs possession.  He was also cited for warrants involving probation violation, failure to appear for court hearings in multiple jurisdictions, resisting arrest, driving while revoked, and expired plates.
Thomas is held in Adair County without the option to post bond.