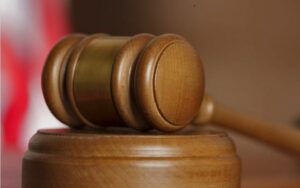 PETTIS COUNTY, MO – Attorneys for a Smithton resident accused of murder say they plan to use mental disease or defect as a defense.
This was noted in Pettis County court records Tuesday. Court statements say Michael Brown turned himself in after a pursuit involving law enforcement in September. His wife, Maria Brown, died as the result of being run over by a truck driven by the defendant. They had been involved in a physical altercation prior to that incident.
A jury trial is tentatively set for May, 2022.