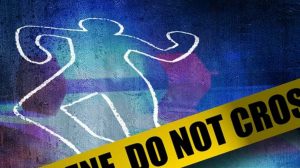 BELLEFONTAINE NEIGHBORS, Mo. (AP) — The deaths of two people in St. Louis County are being investigated as a possible murder-suicide.
Police in Bellefontaine Neighbors say two men were found dead Wednesday night inside a home in Bellefontaine Neighbors. Both suffered gunshot wounds.
Police say one of the men appeared to have a self-inflicted wound, but an investigation continues.
Names of the victims have not been released.