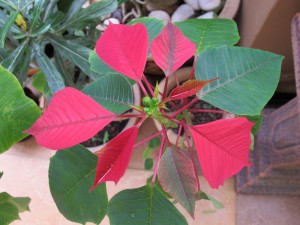 CARROLLTON (KMZU) – If something is missing from you holiday decorations, consider adding a seasonal plant to spruce things up. The MU Extension's horticulture specialists recently discussed holiday plants, starting with a special type of cactus. Kathi Mecham explains.
A holiday cactus can be passed down from generations to generations, and can live long lives. To ensure its lifespan, Mecham gives some tips on how to properly care for the cactus.
Horticulture specialists Jennifer Schutter and Debi Kelly tag-teamed a discussion about poinsettias. Schutter opened the discussion by giving an oral history of the popular Christmas flower.
Once it was established how the flower came to the United States, Schutter tells the story of the man who cultivated the poinsettia industry.
According to Schutter, a father and son duo is credited for recognizing and creating the poinsettia's commercial potential.
Kelly's portion of the lesson centered proper poinsettia care.