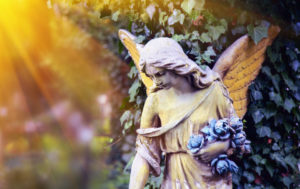 Nadean Hughes, 95, of Salisbury, MO, died Tuesday, April 21, 2020 at Candlelight Lodge in Columbia, MO. Nadean was born August 8, 1924 in Brookfield, MO the daughter of Olaf and Christie (Hepstenstall) Wootten. Nadean married Floyd Willie Hughes on August 6, 1944 and he preceded her in death on June 4, 1993. On January 1, 1999 she married Alfred Elwood Fawks and he preceded her in death on February 27, 2017.
Nadean was a graduate of New Cambria High School and beauty school in Kansas City. She worked at Sylvia's Beauty Shop in Salisbury for over 20 years before opening Nadean's Beauty Shop in 1972. She retired from her beauty business in 2002. Nadean was a member of the Salisbury United Methodist Church. She enjoyed gardening, baking and quilting.
Nadean is survived by a daughter Sharon (Joe) Lammers of Pilot Grove, MO, grandchildren Apryl Kemper, Johnny Frevert, great grandchildren Gentry Cross, Grady Cross, Griffin Kemper, Augustus Frevert. She was preceded in death by her parents, husbands and daughter Charlotte Ann Hughes on July 14, 2013.
Due to CDC guidelines, private memorial graveside services are to be held on May 2, 2020 at the New Cambria Cemetery under the direction of Summerville Funeral Home in Salisbury. Donations an be made to the United Methodist Church, Salisbury, MO.