PLATTE COUNTY, Mo. — A Napoleon man has been charged with shooting two other men after allegedly drinking and using marijuana.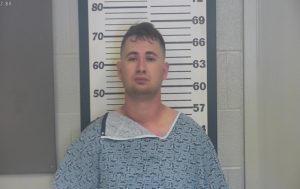 Platte County authorities say 23-year-old Jacob A. Westwood was charged in Platte County on July 18 with two counts of first degree assault and two counts of armed criminal action.
Deputies were called to Oil Well Road near Dearborn and located a victim who had been shot in the behind, apparently sustaining a broken pelvic bone. A second victim who had been shot in the leg was taken to St. Luke's North Hospital.
Court documents say witnesses reported that Westwood had been drinking and using marijuana the night of July 17. The alleged incidents happened hours later.
At about 2:00 a.m. on July 18, Westwood was placed by others in the passenger seat of a truck to sleep. About 15 minutes later, Westwood allegedly grabbed a gun from the console and began firing at them.
When he ran out of rounds, Westwood allegedly asked another person who was inside the truck for another magazine. That person rejected and prevented Westwood from getting the additional magazine.
Westwood then allegedly threw the weapon into a field.
Westwood held in lieu of a $50,000 cash bond. A hearing is set for Tuesday, July 28 at 9 a.m.