JEFFERSON CITY, Mo. – The Missouri National Guard has been mobilized to assist in response to historic flooding.
Governor Jay Nixon activated the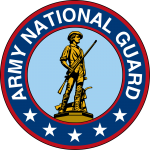 guard Tuesday, to protect local communities and support emergency response personnel. Guard members are expected to support local authorities by directing traffic away from road closures, providing security around breached levees and evacuated areas, sandbagging and levee monitoring.