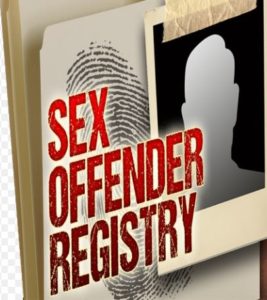 Around one million people are on sex offender registries following conviction of sex related crimes.
An advocacy group believes these registries to be unnecessary, or at worst, unconstitutional. The  National Association for Rational Sex Offense Laws works mainly on the state level, to reform laws pertaining to sex offenses. Registries in the U.S. have expanded since they were federally mandated in the 1990's to include a wide range of offenses, and what NARSOL names "petty offenses," such as teen sexting and consensual relationships.  She indicates, that while sex offender registries are well intentioned, they don't do much to solve the real problem, which is preventing initial instances of sex assault, according to the communications officer for NARSOL, Sandy Rosek.
The organization addresses alleged harm caused by retroactive application of registry requirements to those who had established stable lives after fulfilling legal requirements, and the lack of a clear path off the registry.  Additionally, members of NARSOL do not want offenders they advocate for to suffer additional public shaming and personal hardship beyond what the court prescribes as punishment.
Rosek claims the majority of those on registries will not re-offend regardless of their presence on the list, and are less likely than other convicts to re-offend.
Bureau of Justice Statistics indicate the recidivism rates for convicted sex offenders do show a lower rate of re-arrest than other offenders, not including re-conviction rates, currently 7.7% based on a nine year study begun in 2005. Rozek says, the re-conviction rate is closer to 5%.  Rape and sexual assault offenders were less likely than other released prisoners to be arrested, but they were more likely than other released prisoners to be arrested for rape or sexual assault.
Additional claims by Rozek indicated that those most likely to commit a sexual offense are people not currently on sex offender registries, and tend to be close to the victim or victim's family.
Rosek was asked how NARSOL justifies its existence to victims of sexual assault.  She said the organization is made up of a large amount of former sex assault victims, and others involved in cases and their aftermath, including family members and friends of both victims, and offenders.