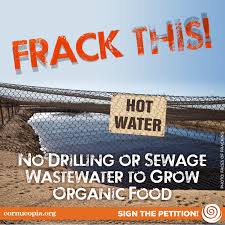 MISSOURI — The
Cornucopia Institute
is a non-profit organization based in Wisconsin. The goal of this organization is to focus on ecological principles and economic wisdom to provide sustainable organic agriculture. Recently the institute has launched a national petition directed to the USDA to tighten wastewater standards in organic production, including fracking. Mark Kastel, the Co-Director of the Cornucopia Institute, explained to KMZU what the institute plans to accomplish.
Research has been uncovered by Cornucopia that indicates the wastewater used in the production of these organic products are contaminated with chemicals and oil. These chemicals can contain pathogens and drug residues, which is a major concern of Cornucopia.
There are some organizations that would like to ban the use of wastewater in all food supplies, some organizations even want to ban fracking. The Cornucopia Institute's primary focus is on organic food production.