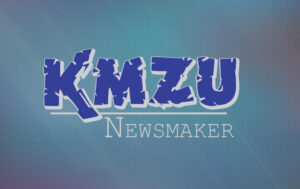 CARROLLTON (KMZU) – As people are starting to ease off the work-from-home lifestyle, there is one thing that might make going back to the office more difficult – leaving behind a furry friend. Katie Blakeley, the vice president and head of pet insurance for MetLife, tells KMZU why pets have been so important during the pandemic.
The Pet Parent Pulse Survey was recently conducted by MetLife and revealed that 74% of pet parents are concerned about the financial impact of pet care during this transition. Blakeley explains these results.
A sudden lifestyle change also has pet owners concerned for their animal's health. Blakeley uses her own dog, a terrier-mix named Franklin, to explain the point.
Blakeley goes more in depth on how sudden changes can effect pets mentally and encourages pet owners to plan ahead.
Blakeley recommends pet insurance as another way to help ease any worries about leaving a furry friend behind.
As pet parents make their transition back to the office, Blakeley explains what employers can do to make the process easier.