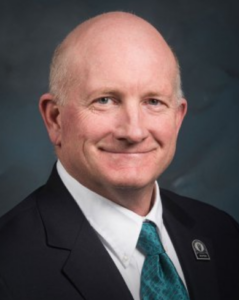 Carrollton–During this year's annual Farm Progress show, KMZU had the opportunity to talk with the National Corn Growers Association first vice president, Chris Edgington.
One topic that is currently on the mind of a lot of farmers is the elimination of Stepped-Up Basis and what it means for the future of corn farmers.
The U.S. House this week is expected to mark up their $3.5 trillion reconciliation budget bill. Ag groups are concerned they're looking at eliminating Stepped-Up Basis and putting that in this measure. Edgington stresses that as an organization, it's crucial for corn growers to get involved and one way is through elected officials and congress.
Edgington says events such as the Farm Progress show are great opportunities for the corn association to not only meet with farmers, but to talk with consumers about not only issues such as Stepped-Up Basis , but the importance of agriculture as a whole.
Edgington mentioned that infrastructure is another major topic that farmers should be concerned about, and the recent passing of the infrastructure bill is a major win for agriculture.