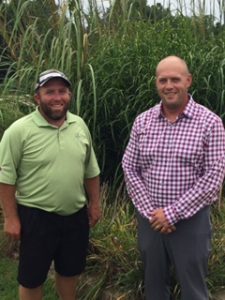 TRENTON, Mo. (Press Release) – North Central Missouri College will add its 5th and 6th intercollegiate varsity sports with the launch of men's and women's golf. The Pirates will begin NJCAA play in the fall of 2016 and their competitive season will occur in the spring of 2017 in Region 16.
"I am thrilled that NCMC is adding men's and women's golf as sports offerings. Enthusiasm for these additions on campus can already be felt," said Athletic Director Steve Richman.
Craig Sager will head the men's team and Daniel Cordray will head the women's team.  "We have been very fortunate to field a team of local talent for the first year," commented Coach Sager. Joining the men's team this year is Lane Beverlin, Easton Klaver, Wyatt Gregory, Austin Norris, and Cade Mullenix. Coach Cordray is still actively recruiting for the women's side.
The NCMC men's golf team will kick off its fall season at the Graceland University Fall Invitational in Lamoni, IA, on September 15th.
To learn more about NCMC's golf teams, visit www.ncmissouri.edu/athletics or contact Craig Sager at csager@mail.ncmissouri.edu or Daniel Cordray at dcordray@mail.ncmissouri.edu.