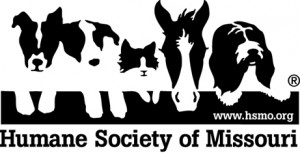 WRIGHT CITY, Mo. — The Humane Society of Missouri, with the Warren County Sheriff's Department, has removed almost 80 animals from their owners in Wright City.
The 78 animals removed Monday include 16 dogs, eight cats, 23 rabbits, 24 chickens, three ducks, two goats, a potbellied pig and a Cockatoo. The animals were reportedly living in extremely filthy, dangerous conditions for months. The Humane Society of Missouri Animal Cruelty Task Force claimed the animals had limited access to food and very little clean water.
The Animal Cruelty Task Force has made multiple suggestions to the animal owners in the past regarding proper care for the animals. A discussion with the owners led to the surrender of the animals to the Humane Society of Missouri. Both the Animal Cruelty Task Force and Warren County Sheriff's Department will request animal abuse charges be filed on the owners.
The dogs, cats, rabbits and Cockatoo were transferred to the Humane Society headquarters in St. Louis for rehabilitation. The other animals were taken to the Longmeadow Rescue Ranch outside of Union. The Human Society said the animals will not be ready for adoption for several weeks.