LINN COUNTY, Mo. — New charges are being sought against a Linn County man after he led authorities on a multi-county car chase in February.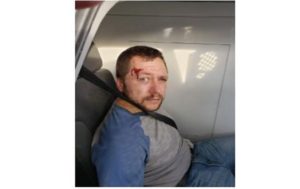 38-year-old Matthew E. Guilford is formally charged with felony assault, armed criminal action, two of resisting arrest and possession of controlled substance.
The Livingston County Prosecuting Attorney has filed for the additional charges of endangering the welfare of a child and tampering with physical evidence in a felony investigation.
Guilford remains in custody at the Macon County Jail.