ST. JOSEPH, Mo.– A person of interest in the death of an elderly woman was taken into custody late April, and now faces court dates.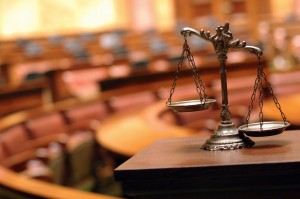 According to arrest reports,  Michael Ray Courter, 40, was arrested by St. Joseph police April 28, 2016, and is scheduled to appear in court June 13, 2016, at  8:30 a.m. in St. Joseph.
Probable Cause statements indicate that between 8 p.m. on April 28, 2016, and 8 a.m. on April 29, 2016, the defendant committed the crime of Murder by striking the victim repeatedly with a hammer that was borrowed from the victim.
The defendant struck the victim with the intent to kill or cause serious physical injury to the victim. The statement also indicates the defendant then fled the State of Missouri in a vehicle owned by the victim and was arrested several days later in northern Michigan with clothes for the journey.
Courter's cash-only bond has been set at $250,000.