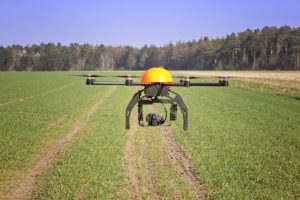 Effective at the end of August 2016, the FAA implemented new regulations intended to expand the use of 'drones', or Unmanned Aircraft Systems.
The new rule, '107' focuses, in part, on providing authorization to fly drones in uncontrolled airspace without authorization.  The administration hopes this will be conducive to some rural use.
In particular, this may aid in some farming operations:  increased observation of crops, finding potential yield limiting problems, integrated GIS mapping.
Some restrictions can be overcome through the use of waivers in the event of non-compliance.
The manager of UAS safety data management and flight operations with FAA, Joseph Morra, provided a comprehensive explanation of the rule.
Click play below to listen Morra give details about this rule: