JEFFERSON CITY, Mo. – Tammy Dickinson, United States Attorney for the Western District of Missouri, announced today that a New Haven, Mo.,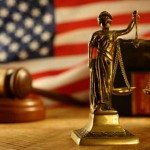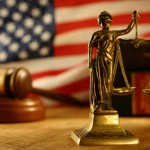 man has been indicted by a federal grand jury for attempting to entice a minor under the age of 17 (actually an undercover law enforcement officer) to engage in illicit sex.
Jason M. Strubberg, 26, of New Haven, was charged in an indictment returned by a federal grand jury in Jefferson City, Mo., on Wednesday, Feb. 10, 2016. The federal indictment replaces a criminal complaint that was filed against Stubberg on Jan. 19, 2016, which charged him with the same offense.
According to an affidavit filed in support of the original criminal complaint, a detective with the Boone County, Mo., Sheriff's Department posted an undercover online advertisement on Jan. 6, 2016, as part of an investigation to seek out potential sexual predators. Strubberg allegedly responded with several e-mails the same day. The decoy provided Strubberg with a phone number and told him she was looking for someone to help with her 14-year-old daughter's respect issues.
Strubberg allegedly told the decoy he was a dominant person and agreed to help the decoy with her 14-year-old daughter as long as the decoy would sign a contract giving him permission to do so. Strubberg was sent two images of the decoy's daughter, who he believed to be 14 years of age. Over the course of the next two days, the affidavit says, Strubberg described his plans for sexual conduct, including deviate sexual intercourse with the decoy's daughter. Strubberg allegedly advised he would use ropes and other restraints if need be in order to prevent the decoy's daughter from moving while he engaged in sexual conduct with her. Furthermore, the affidavit says, Strubberg sent a contract to the decoy by text message and asked her to print and sign the contract granting him permission to engage in sexual conduct with the decoy's daughter.
Strubberg asked the decoy and her daughter to meet in person so that he could spend the day with them engaging in sexual conduct. On Jan. 8, 2016, Strubberg arrived at the meeting place and was arrested.