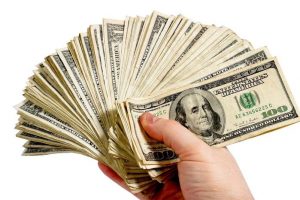 With this year's harvest expected to be large, the need for additional storage and handling could also lead to additional expenses.
This summer, new regulations out of the USDA's Farm Service Agency, were made available to provide new, small or mid-sized farming operations more opportunities for financing options.  Smaller loans with smaller down-payments are available, allowing applicants looking for less than $50,000 for anything involving grain handling or portable storage now included.  The FSA also expanded the list of commodities eligible for storage facility loans.
Additionally, with commodity prices on the low side, it is helpful that the loans available can be offered at the same rates as  government rates.  Currently, that is lower than what most banks are able to offer, according to Rebecca Walker.  She is the Executive Director of the Carroll County Farm Service Agency.  She says the new regulations may help with short-term cash flow.
KMZU's Nathan Stuedle recently spoke with Walker regarding the new microloans.
Go to the Carroll County Office for approval or for fact sheets with more information.  They can also direct interested parties to their County's FSA Office, as the new regulations are nationally available.
In Carroll County call 660-542-8732.
Some sample interest rates:
3 year loan at  :  .875 %
5 year loan at :  1.125%
7 yr loan at  :  1.375
Rates are subject to change monthly.