MISSOURI  Six-hundred-eighty-two Missouri police officers have died in the line of
duty. Last June, St. Louis County Police officer Michael Langsdorf was
one of four officers killed in the same week in the U.S.
One-hundred forty-four officers have died in America this year in the
line of duty.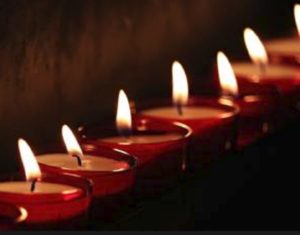 In Jefferson City, sits the Missouri Law Enforcement Memorial. The
Memorial was established in 1985 giving families a place to remember
their loved ones who have died in the line of duty.
Thanks to House Bill 898 sponsored by Boone County Representative
Sara Walsh, people can now help sustain the Memorial by getting "Back
the Blue" specialty plates. The plates will cost an additional $10 and that
money will go directly to the Missouri Law Enforcement Memorial
Foundation.
Four-hundred-two of the total 682 Missouri officer's deaths were by
gunfire, 54 deaths by automobile accidents and 31 by vehicular assault
according to the Officer Down Memorial Page. There are 23 different
causes of death listed.
Walsh says she went through all the specialty plates and was surprised
there wasn't one already made for our law enforcement.
"Back the Blue" was welcomed from both sides of the isle and received
by-partisan support. Walsh says when people renew their plates, they
can make the donation and receive the plates.
Walsh says other states already have "BacktheBlue" plates. She says this
will be a positive thing also for our law enforcement to see out on the
road.
The plates will also help fund the annual memorial service that is held
the first Saturday of May at 10:00 a.m.
There will be an unveiling of the new plate September the 10th at the
Memorial located on the riverfront next to the Capitol.
People wishing to order the plate can find the Missouri Department of
Revenue link on our KMZU website.
Plates will be made available the beginning of next year.