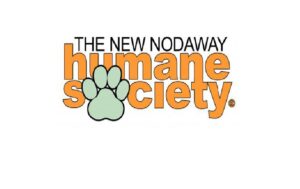 MARYVILLE — The New Nodaway Humane Society, a local animal shelter, is saving unwanted and unclaimed animals in Maryville and the surrounding area. Animal Control Officer Janelle, who works in several areas of New Nodaway Humane Society, explains some of what she does.
Janelle is not only an animal control officer, but wears many hats at New Nodaway. She's also involved in a lot of the adoptions at the shelter.
One of the biggest issues animal rescues deal with is the return of animals that have been adopted. Janelle says they use a process that helps them try to make sure the pets they're adopting out are truly going to the homes they'll remain in for their lifetimes.
Shelters like New Nodaway Humane Society call themselves no kill/low kill. Janelle explains what the term means.
Feral cats are often hard to capture and once a feral cat hits a certain age, it's difficult to domesticate them. Janelle says New Nodaway has a special program developed just for these types of rescues.
Volunteers are always welcome and needed at the shelter. Janelle describes the easy process.
The Humane Society is a not-for-profit organization and relies heavily on product and monetary donations to survive. For information about how to donate to New Nodaway, click here. More details are also available on the shelter's social media page. The organization's website also includes a wish list anyone who would rather buy goods for the animals at the shelter.
New Nodaway Humane Society is offering half-price adoptions throughout the month of July and $20 adoptions on Saturdays.