JEFFERSON CITY, Mo. – According to a recent report, the average black or Hispanic family lags well behind the average white family in terms of wealth accumulation. A new study blames current economic policies for contributing to the widening wealth gap.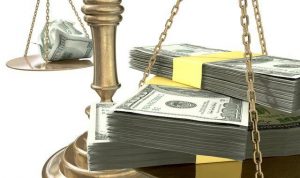 If current trends continue, the study says it will take the average African-American family 228 years to accumulate the amount of wealth the average white family has today, and 84 years for the average Latino family to do the same.
The "Ever-Widening Gap" report, by the Corporation For Economic Development and the Institute for Policy Studies, or IPS, looked at trends in household wealth for families from 1983 to 2013. Josh Hoxie with IPS says widening racial gaps in home ownership and median incomes are part of the overall wealth gap.
"The story we're seeing around wealth is that this problem has been growing for decades and is going to continue for decades, unless we take serious action," said Hoxie.
In Missouri, African Americans' median incomes are 37 percent lower than whites', according to a survey by the online research group WalletHub. The new report says the wealth gap is far worse, with median wealth for Hispanics and blacks about 90 percent lower than for whites, nationwide.
Hoxie says home ownership is one of the biggest ways families build wealth, and minority families are far less likely to own homes after years of discriminatory housing policies. He says an "upside-down" tax system has also contributed to the disparity, by putting money in the pockets of the disproportionate number of white homeowners.
"So, what we have is a system to incentivize wealth creation, which is a good thing. However, the bad thing is that that system is currently benefiting people who are already wealthy, and contributing to the racial wealth divide."
The report says the minimum wage is another piece of the wealth puzzle. Hoxie says a low minimum wage can hurt families who are simply trying to stay above water.
"When we don't raise the minimum wage for a long time, it's not just that people aren't creating new wealth – they're not creating a safety net to fall back on, on hard times. They're also going further into debt just to cover their basic expenses."