WASHINGTON, D.C. — Farmers and ranchers looking for a farm loan have a several different options to choose from.
This can make it difficult to find a loan that meets the needs of their operation. Luckily, the USDA has launched a new online tool to connect producers with the right loan.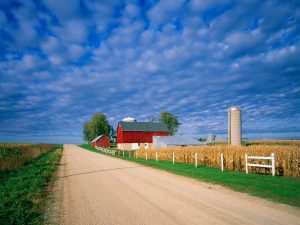 The new Farm Loan Discovery Tool on the USDA's farmer.gov, can help farmers find the right loan by answering a few simple questions.
After submitting their answers, producers will be matched with the loans that best meet their criteria. Additional information such as resources and loan applications will also be available.
Farmers can also download loan guides from the website to help prepare them for their first meeting with a local USDA loan officer.
To learn more about USDA farm loans and the Farm Loan Discovery Tool, visit farmers.gov.