Court documents accuse the corrections officer charged in connection with the escape of two killers from a New York prison with providing the pair with a screwdriver and needle-nose pliers.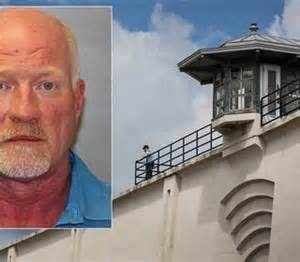 The documents released by prosecutors Wednesday night also say 57-year-old corrections officer Gene Palmer burned and buried paintings he received from inmates Richard Matt and David Sweat after the pair escaped from Clinton Correctional Facility on June 6.
Authorities charged Palmer on Wednesday night with promoting prison contraband, tampering with physical evidence and official misconduct.
Palmer's lawyer says he did not know Sweat and Matt were planning to escape and that he has been fully cooperating with authorities.
Palmer was put on administrative leave last week. He is free on $25,000 bail.