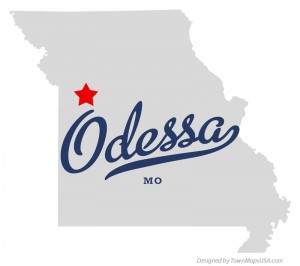 ODESSA, Mo. – The Odessa, Missouri Board of Aldermen will meet for a regular session Monday April 9, 2018.
The board will review a special event application for the Farmer's Market at Railroad Park for the upcoming season.
New business will include the accepting of results from the April General Election. That will be followed by oaths of office for those elected.
Other agenda items will include a recommendation for an appointment to the Odessa Planning and Zoning Commission.
Council will also consider re-branding and updating the city of Odessa logo. Other agenda items will revolve around the aquatic center's management, a possible agreement between the city and Bank of Odessa and a special event application for the upcoming Odessa Rodeo in June.
The board of aldermen will convene at 7 p.m. at the Dyer Park Community Building on West Main Street.