KANSAS CITY, Mo— Democrats attacked a new version of a committee-passed bill to create a voluntary national standard for biotech food labeling and spur ways consumers can get more GMO information.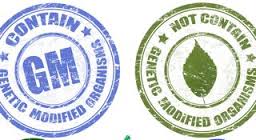 The new version designed to satisfy the opposition would switch to some form of required disclosure if consumers cannot get GMO information on 70 percent of major foods after a couple of years. That proposal, however, is "not good enough" according to Oregon Democrat Jeff Merkley who labeled the bill the "Monsanto Dark Act 2-point-0" waged by the GOP that he charged, during the Presidential primary week, to keep the public distracted.
"That's why they've encouraged the strategy of putting on this floor on Monday night, right before this big Tuesday primary." Merkley explained, "Because citizens care a lot about knowing what they put in their mouth and they care a lot about what they feed to their children."
The bill did not make it to the Senate floor at the time Merkley had hoped. He dismissed claims of hundreds of agriculture and food groups, along with the Food and Drug Administration that based on studies, GMO's are safe. He instead cited environmental impacts, including pesticide runoff, gene contamination and increased pest resistance. Further, Merkley challenged each of the leading presidential candidates to weigh in on GMO labeling.
"Do you stand with the 9/10 Americans who want the right to know whether there are GE ingredients in their food," questioned Merkley, "Do you stand with the people or do you stand with the powerful special interests that want the American citizens to be kept in the dark."
A procedural vote was set for mid-week to decide if the revised GMO labeling bill has the 60 Senate votes needed to overcome a filibuster.