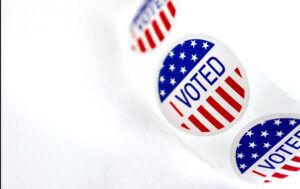 CALDWELL COUNTY, Mo. — With 100% of precincts reporting, here are the unofficial election results for contested races in Caldwell County.
There are two open spots on the Cameron R-1 School Board. 31.8% of votes went to Andrea Lockridge with a total of 28. Three candidates, Staci Earley, Shawna Conley and Thomas Edward Bonderer each earned 14 votes. John Christin Oaks received 10 votes, and Michelle Petersen rounds out the list with 8 votes.
In a race for three positions on the Cowgill R-6 School Board, the most votes went to Hailey Ford with 26. Emily Misel earned 22 votes, Sami McBee comes in third with 21 votes and Jennifer Webster received 13.
Hamilton R-2 Proposition C.A.R.E. was approved with 78.5% of votes.
Jenice L. Minnis earned the most votes in the competition for one of two spots on the Lathrop R-II School Board, receiving 13 votes. The second most went to Adam Swearingin who received 10 votes. 5 votes went to Andy Noll, and 4 to Chris C. Carver.
For two spots on the Polo R-7 School Board, Josh Fitzwater received 67 votes, Mark Kipping comes in with 60, and Jeff Gentry earned 66.
In the race for Hamilton West Ward Alderman, Robert Grant received the most votes with 57. Cameron Fast received 49 votes. Joseph Pickrell rounds out the ballot with 29 votes.
The Kidder question was approved with 73% of the vote.