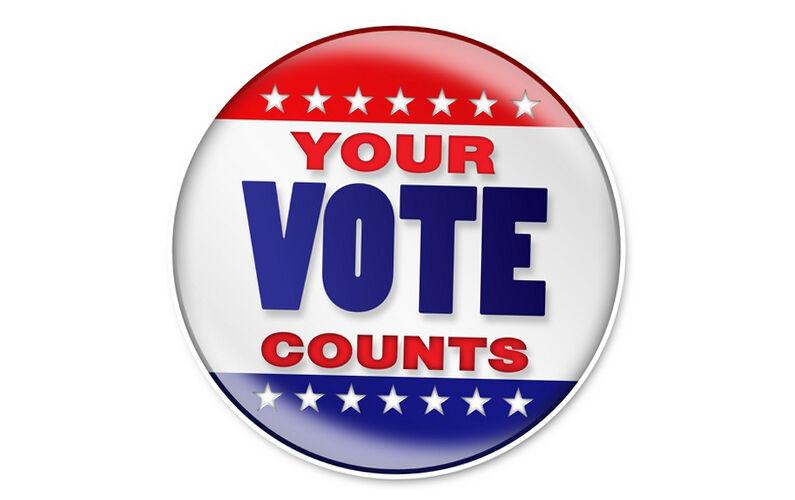 RAY COUNTY, Mo. — With 100% of precincts reporting, here are the unofficial election results for contested races in Ray County.
For 911 board member at large, Paul Harris received 1,240 votes, and Phillip Powers received 577.
Perry Vandiver earned 471 votes for a 911 Eastern District Board Member 4-year term. James Pelis trails with 192 votes.
In the race for two spots in a one year term on the Richmond R-16 School Board, Molly Lieberknecht received 235 votes, Jessica McMillian also comes in with 235, 426 votes went ot Karmen Dooley, and 156 for Ethan Perkinson.
Two people will receive positions on the Excelsior Springs School District #40 Board. Charles Tray Harkins III earned 36% of the vote with 211 total. Kayln Lace Good earned 178 votes. Joshua Lee Brown rounds out the race with 179 votes.
In the race for two spots on the Lawson R-14 School Board, Robert Kellam received 540 votes, Dwayne Peoples earned 508 votes and August Luther trails with 258 votes.
Voters have narrowly approved the Lawson R-14 School Tax Levy with 56% of the vote.
For two open spots on the Polo R-7 School Board, Jeff Gentry has 21 votes, Josh Fitzwater has the second highest amount of votes with 18 and Mark Kipping comes in third with 10.
Aaron Hicks received 6 votes in the race for a spot on the Henrietta Special Road District Board Robert E. Williams comes in with 1 vote.
Ray County voters have approved the Special Road District Tax.
The Crystal Lakes Road Tax has been approved with 65 percent of votes.